J-Hey glad to be with Braves during recovery
"Sitting at home and watching them play is no fun," Heyward said. "I can't celebrate. I can't be there through a tough inning. I think [my teammates and coaches] know how much I want to be there. They know how much I care, and how much I want to be there for support, and it's good to be home, good to see them home again."
Heyward plans to be with his teammates as much as possible over the next few weeks as he attempts to recover from the physical and mental pain he has felt since sustaining the fracture when he was hit by a fastball from Mets left-hander Jon Niese last Wednesday at Citi Field.
"I just feel blessed to be able to walk away," Heyward said while displaying the rubber bands that are helping to keep his surgically repaired jaw in place.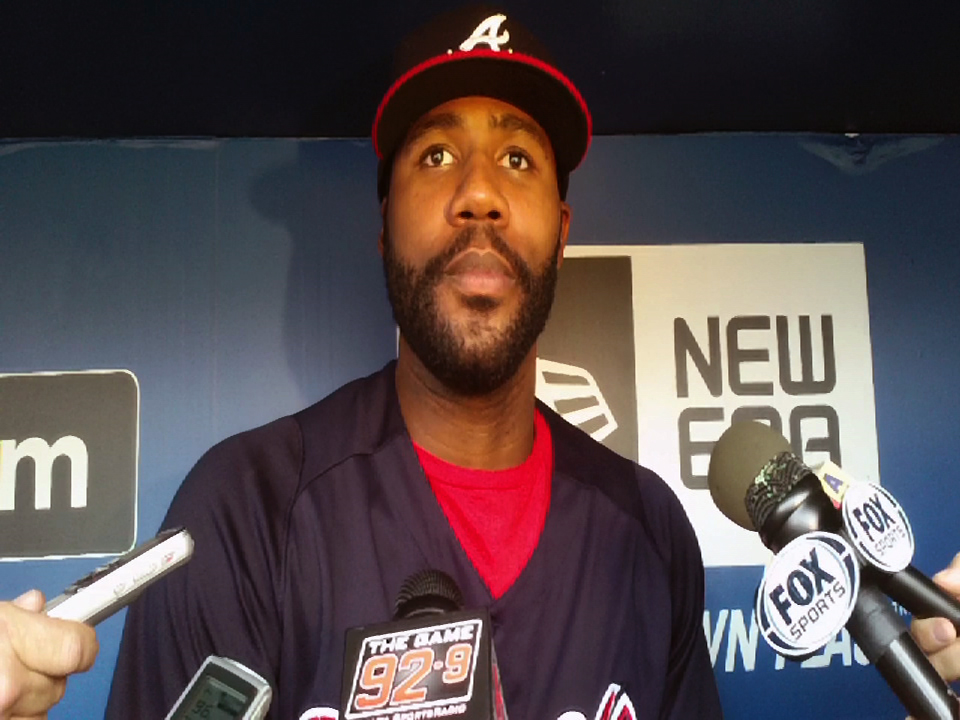 Atlanta Braves rookie Alex Wood finds early success
After ten starts with Braves Double-A affiliate Mississippi, and posting a nasty 1.26 ERA, Wood was moved to Atlanta skipping Triple-A altogether.
His transition has been smooth, if not downright scary for opposing lineups.
"Alex Wood is legit. His stuff is nasty," said veteran Tim Hudson.
"His delivery is funky and there is some good stuff coming out of it," says manager Fredi Gonzalez.
Wood's delivery is funky. After the latest series with Washington, Nationals hitters were overheard saying how hard it is to pick the ball up out of Wood's hand. He's so tall (6'4"), with such a strange delivery, by the time the ball is out of his hand it looks like he's already on top of the hitter.
Remember when BJ hung out in centerfield with ducks?
Tags: Atlanta Braves FanSided