This week, TomahawkTake.com has been largely focused on the idea that the Braves need an Ace starting pitcher. We have more-or-less deliberately stalled on the more glaring problem – an unproductive second baseman – while awaiting some sort of signal from Braves management. By unlike the lights in Detroit Thursday, that signal was lit this morning.
Hearing #Braves would have interest in #Reds 2B Phillips if Cincy takes Uggla in deal. ATL probably have to include a top prospect.

— David O'Brien (@ajcbraves) October 19, 2013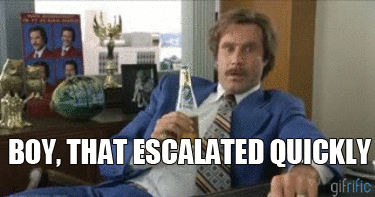 Just yesterday afternoon, we heard that the Reds have decided to start shopping Brandon Phillips, and now the Braves have decided to jump into the fray. The Reds have suddenly and fairly quickly come to regret the extension they inked with Phillips in April 2012. That deal (6 years/$72.5 million) – and Joey Votto's subsequent monster deal of $225 million over 10 years – caused some angst that go Phillips into some media trouble this year. You would have to guess that this incident – coupled with his "down" year – has led to the Cincy management souring over continuing with Phillips through 2017.
So Why Would Atlanta Want Phillips?
There's a bunch of reasons:
It would suddenly replace an unproductive bat with a productive one – even if Phillips never hits better than he did this past year (a slash line of .261/.310/.396/.706). He was still worth 2.6 fWAR… mostly because he's a….
Much Better Fielder. As much as these awards are unrelated to actual fielding prowess, he does have 3 Gold Gloves. The metrics do show that he's much better than Uggla.
Better use of the money otherwise due to Dan. Uggla is due $13.2m for 2014 and 2015. Phillips is on the hook for $11m/$12m/$13m/$14m through 2017. Yes, that is $50m vs. $26.4m, but it improves the position for four years (though BP would be 36 when the deal ends). The important thing, though, is the money, as this twitter follower of DOB pointed out:
@terry_matt That's the key. #Braves aren't of a mind (or stomach) to eat most of Uggla's contract, at least at this point.

— David O'Brien (@ajcbraves) October 19, 2013
This is likely true. Atlanta typically does not eat money in deals – they can't really afford to. The only such cases I can recall were those of Derek Lowe ($10m) and Kenshin Kawakami (~$7m). A true dump of Uggla's deal would likely exceed both of these combined.
Phillips hit much better away from Great American Ballpark. At least in 2013 he did. Go figure. I'd have to wonder if those short fences somehow screwed him up this year, since he hit much better (.297 vs. .224) with more homers (11 vs. 7) at road parks in 2013. Now with that said, the reverse was true from 2008-2012. Regardless, it's nice to see batting averages for a second-sacker that at least begins with a "2".
So Why Would Cincinnati Take Uggla From Us?
There's a bunch of reasons:
Lack of other available options… including within their own farm system. Add to that the fact that there are multiple teams that could use an upgrade at this position. Once it became public that they want to deal Phillips, there's really no going back… he's heading out somewhere.
Uggla's hitting would actually work well at Great American Ballpark. Heck, if he starts hitting at all, 35 HR is hardly out of the question.
They need a RH presence in that lineup… though they will likely have to replace Shin-Soo Choo regardless.
No real loss in OBP, despite the average; protection for Votto and Jay Bruce.
If they have to have a "bad" contract, then better to have on for two years instead of four.
Clearly, Uggla would be the better clubhouse guy, if you'd like to look at the 'intangibles.'
They wouldn't have to necessarily keep Dan for the full two years… they'll likely take a future star as well. More on that below.
Oh, and oddly enough (thanks again to DOB, who saved me the trouble):
By the way, Uggla career at Great American Ball Park: 27 games, 29-for-98 (.296) w/ 10 HRs,.389 OBP, 663 slugging %.

— David O'Brien (@ajcbraves) October 19, 2013
What's in it for the players?
A change of scenery. For both, there's been some acrimony this year… Dan from his play and the playoff benching; Phillips from his apparent jealousy over the Votto deal.
Oddly enough, it would be closer to home for both of them: Uggla hails from Columbia, TN; Phillips went to high school in Stone Mountain, GA.
Okay, So About That 'Top Prospect'??
Personally, this is the big downer. There's one name that's frankly pretty obvious to include in this deal to entice Cincinnati to take it. Tommy La Stella.
He's the obvious guy because with Phillips in Atlanta, La Stella becomes blocked for four years. The hope, frankly, was that Atlanta could dump Dan Uggla this off-season and open the space for La Stella to own for the next six years or so. His hitting prowess is sorely needed, and I could see him as a perennial #2 hitter – moving runners over and driving tons of doubles.
At the same time, he would effectively "cost" the Braves $20-odd million over the next two years since that's how much it would cost to dump Dan's salary and create that spot for him. A deal for Brandon Phillips would cost less for the next 2 seasons (he's due $21m vs. $26.4 for Uggla), and then they'd still have Phillips for 2 more years.
But for what it's worth: our next AFL update is slated for Monday, but… here's La Stella's current (SSS) ranks through 6 games:
Average: .444 (2nd in the league)
Strikeouts: ZERO
OPS: 1.310 (2nd in the league)
Doubles: 4 (tied for 1st)
Walks: 10 (1st)
Overall, I could see the Braves going in either direction, but opting for the major league veteran over the AA prospect does make more sense. I'd hate to lose La Stella, but as I say, he'd be the obvious trade bait in this deal.
It would be a classic swap for two bad contracts. And it makes perfect sense for both clubs.
Tags: Atlanta Braves Brandon Phillips Cincinnati Reds Dan Uggla